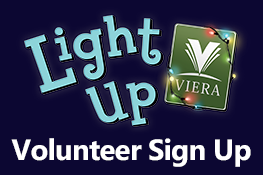 Saturday, November 30th, 2013
Church-wide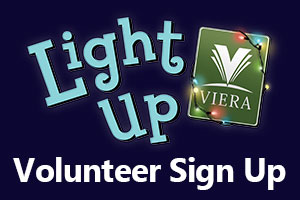 Light Up Viera
Volunteer Sign Up

Be part of Light Up Viera, an event that will kick off the Holiday Season for Brevard County! Volunteer teams from CCM will serve throughout the Viera community or at Space Coast Stadium. For safety, all volunteers MUST be 18 years of age.

The mandatory informational meeting will take place at 12:45pm on Sunday, November 24th.

Take a look at the following opportunities and choose one by clicking on a link below.

Parade Direction & Info

Direct participants to the staging areas from road closures, parking, etc.

Stadium Tear Down

Assist in helping tear down the stage at the stadium. This shift is from 10pm to 2am.

Staging Area 1 Floats

Assist with staging area needs for floats at Lake Andrew and Judge Fran Jamieson

Float Tear Down

Assist at the unloading area, end of the parade route located at Space Coast Stadium

Stadium Parking

Directing attendees and assist with parking needs at Space Coast Stadium

Concert Grips Friday

Concert Grips Saturday

Assist with movement of heavy objects or equipment for the concert located at Space Coast Stadium

Let's "Love God & Love Others" as we serve the Viera Community!

For questions or more information, contact Scott Wilmont at swilmont@calvaryccm.com.
If you have questions, please email Scott.