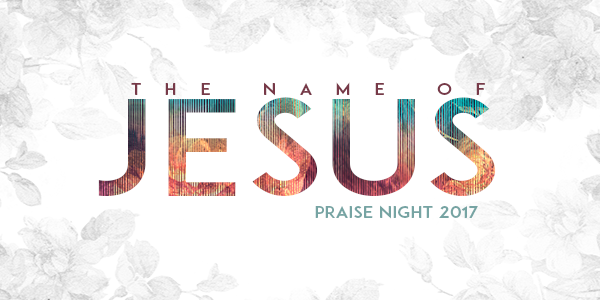 All Campuses Welcome
"The Name of Jesus" – Praise Night 2017
June 28th - 6:30 - 8:00 PM


Over and over again in Scripture we read about the wondrous things that happen "in the name of Jesus". We are saved, healed and baptized, all in this powerful name.

Join us as we gather together in worship to celebrate the beauty, wonder and power of a name like no other – The Name of JESUS!


Make plans to join us on Wednesday, June 28 at the Melbourne campus for this one time a year when all campuses come together. Worship leaders from Melbourne, Viera, and Sebastian, as well as the choir and orchestra will all be a part of this special evening.


"Therefore, God also has highly exalted Him and given Him the name which is above every name, that at the NAME of Jesus every knee should bow, of those in heaven, and of those on earth, and of those under the earth, and that every tongue should confess that Jesus Christ is Lord, to the glory of God the Father. "(Philippians 2:9-11)


Childcare is available for infants through age five.
If you have questions, please email Deb.