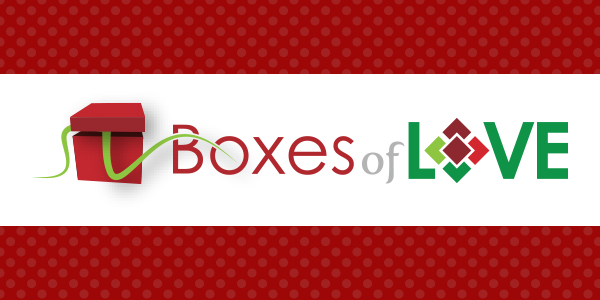 Churchwide
Now Until November 26, 2017

"Truly I tell you, whatever you did for one of the least of these brothersand sisters of mine, you did for me." Matthew 25:40
During His time on earth, Jesus truly cared about the least of these around Him. His selfless acts remain relevant examples for us today. He showed mercy to those who suffered, compassion to those who were lost, and actually joined in the sadness of those who mourned. Jesus loved people thousands of years ago; He still loves people today!


Continue to show His mercy, compassion, and empathy to the suffering, lost and sad-hearted children of the 21st century by taking part in CCM's Boxes of Love.


In its sixth year, Boxes of Love ministers to the children of Haiti. Send necessary supplies (hygiene, school), specific items of need (shoes, clothes), and special gifts (toys, candy) at Christmas time. Filled with everything from toothbrushes and composition books to socks and stuffed animals, these boxes are delivered to Pastor Seige at Calvary Chapel Port-au-Prince. In addition to the actual contents of each unique box, much support, love, and prayer accompanies them. Pastor Seige says, "It would be a crisis if we didn't have Boxes of Love."
Join CCM this year by providing for the children of Haiti. Be blessed as you fill shoe boxes with items for the least of these.
Pick up a list of needs and a shoe box at the Boxes of Love table in the Commons. Boxes must be back by Sunday, November 26.


"Religion that God our Father accepts as pure and faultless is this: to look after orphans…" James 1:27
Boxes of Love runs from Saturday, October 29th to Sunday, November 26th.
How to Fill a Box with Love
If you have questions, please email Sharon.