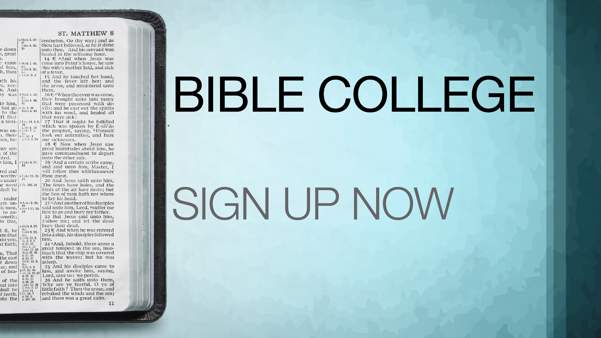 All Campuses Welcome
Bible College
January - May
7:00 - 9:00 PM
Melbourne Campus

If this is your first bible college class, you must fill out an application here:
If you are on staff (or a spouse of staff) contact Steve Slesinger for a discount code before signing up.
There are no refunds for Bible College. Before you register, make sure you are able to commit to the class and to the schedule.
Class 1: The Book of Isaiah
Detailed exposition of the book of Isaiah. Covers God's covenant relationship with Israel and many prophecies of Messiah.
Instructor: Gabe Tufano
Monday Nights, 7 – 9 PM
Room: D205
Max: 18
January 28, 2019 – May 13, 2019
Cost: $50.00
Class 2: Apologetics
Covers arguments for the truthfulness of Christianity. Discussions of the nature of truth, existence of God, evil, hell, and the reliability of the Bible.
Instructor: Steve Slesinger (with Ruth Lavallee)
Thursday Nights, 7 – 9 PM
Room: D205
Max: 18
January 31, 2019 – May 16, 2019
Cost: $50.00
Required Text:
WHEN SKEPTICS ASK (Norman L. Geisler: Victor Books, ISBN 0-89693-766-6)
If you have questions, please email Steve.