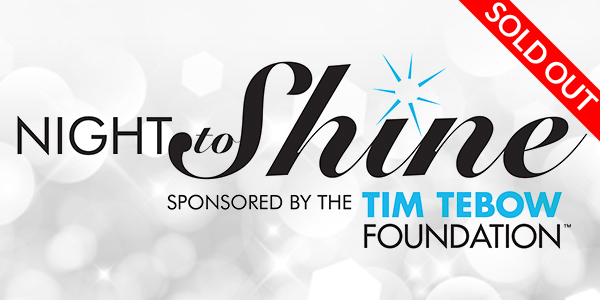 All Campuses Welcome
Night to Shine
February 8, 2019
Melbourne Campus


Calvary Chapel Melbourne is proud to be an official host church for Night to Shine, sponsored by the Tim Tebow Foundation. Night to Shine is an unforgettable prom night experience centered on God's love for people with special needs, ages 14 and up. This event will take place at more than 100 churches around the world February 8, 2019. 
This event is now sold out.  You may put your name on our Waiting List below or visit one of the other local churches websites also hosting this event, see below for their links.  For more information please contact Debbie Lucas dlucas@calvaryccm.com. 
To learn more, check out www.timtebowfoundation.org
Waiting List
Other area churches hosting Night to Shine
If you have questions, please email Debbie.