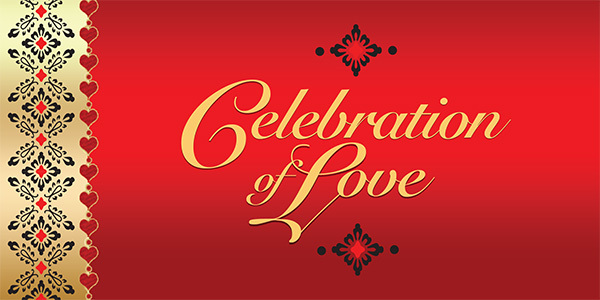 All Campuses Welcome
THIS EVENT IS SOLD OUT
Celebration of Love
Friday, February 22nd
6:30 - 9:30pm
Melbourne Campus Cafe Dining Room
Date nights are an important part of marriages at any stage. It doesn't matter if you've been together for 1 month or 60 years. 
This will be an enchanting night out for you and your spouse. It all takes place in a romantic ballroom setting. The evening begins with you being served a delicious Italian style dinner, including dessert. Afterward, we will share a devotion, have fun dancing, and do some giveaways. The theme throughout evening will be keeping God at the center of our marriages. You don't want to miss this opportunity to reconnect with each other and create some unforgettable memories!
So, forget about your schedules and your to-do lists...call a babysitter and devote your time and attention to the one you love.
The cost is only $25 per couple. Online registration only. Childcare is not available. 

THIS EVENT IS SOLD OUT.
If you have questions, please email Michelle.