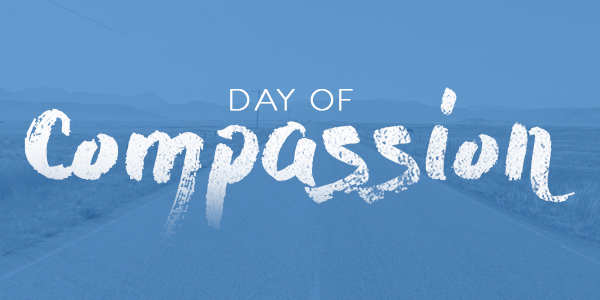 All Campuses Welcome
Day of Compassion
March 9, 2019
7:30 - 3:30PM
All Campuses

From the seats to the streets!
Some people think they have to travel to faraway places to really serve others. Jesus felt compassion and served others wherever he found himself. We are surrounded by people every day but how often do we take the time to feel compassion for them as Jesus did?
True compassion isn't just feeling sorry, true compassion involves action which is what CCM's DAY OF COMPASSION is all about. A day of doing! Step into the community with us as we share the love of Christ through "hands-on" serving at organizations like Daily Bread, CITA Mission, and Genesis House. Teams from each campus will be assembled and sent out to meet the needs of local schools and non-profit agencies. One team may be landscaping while another is painting.
Let's mirror Christ's example and show compassion by serving others in our own community!
* Each participant will be matched to a location that is in need of their skills. Specific information about where you will be serving will be sent out by Wednesday before the event.
* Childcare is not provided for Day of Compassion. Children may serve with a parent. The parent assumes all responsibility for their child's behavior, safety, and transportation. Children MUST be registered by March 3rd.
If you have questions, please email Emily.