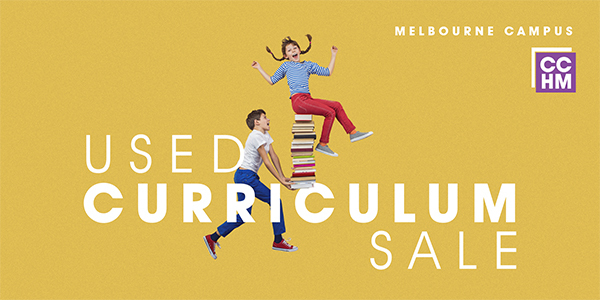 All Campuses Welcome
CCM Homeschool Ministry
Used Curriculum Sale
May 22, 2019
10am - 12pm
All Campuses Welcome
Melbourne Campus
Cafe Dining Room


Why buy new when you can buy used? Our Used Curriculum Sale is a great opportunity for homeschoolers to bring in their used books and sell as well as see what others are selling. You'll get a chance to look through a wide variety of books and ask questions to those who have already worked through them, gaining insight and saving money - it's a win-win!
Anyone is welcome to attend. If you'd like a table to sell items the cost is FREE for CCHM Members or $10 for non-members. Register for your table below.
Register
If you have questions, please email Brenda.