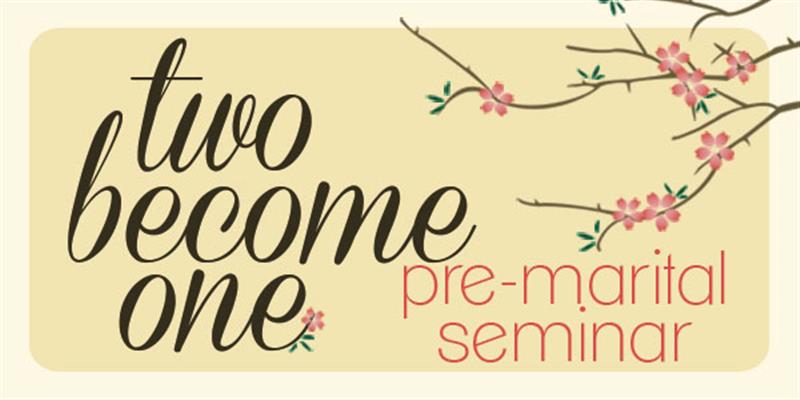 All Campuses Welcome
Premarital Seminar
June 28-29, 2019
Melbourne Campus


So you're engaged - congratulations!! Now what?!

If you find yourself with more questions than answers, you're not alone. The months leading up to a wedding and marriage are filled with endless questions and decisions as you prepare to make the life-changing transition from being single to becoming one in Christ.

Exciting? Absolutely!
Overwhelming? It sure can be!

Here at Calvary we understand the flood of details and changes that accompany this season of life. We want to do all we can to help you to start your life together on the right foot, ready to experience God's best as husband and wife!

Come experience Pastor Chip Ingram's premarital seminar, Marriage Built to Last: Living Intentionally & Loving Biblically. You'll learn practical insights and information that will set you up for a lasting, successful marriage from Pastor Chip, personal money management expert Dave Ramsey and input from Superbowl MVP quarterback Kurt Warner. Topics include such things as:
Expectations
Communication
Conflict Resolution
Sex and Intimacy and much more
This seminar is open to all engaged couples, whether or not they attend one of our CCM campuses. The cost for this weekend is $40
per couple
, due upon registration, which covers your Marriage Built to Last participant's materials. Please sign up as soon as possible.
So sign up, invite your engaged friends and come ready to be blessed! Fliers are available at the Information Centers on all campuses. To register, contact Sharon Tipton at 321.952.9673, x8214.
Friday: 7pm - 10pm
Saturday: 8am - 2pm
Register
Please call the office with questions. 321-952-9673. 
If you have questions, please email Sharon.