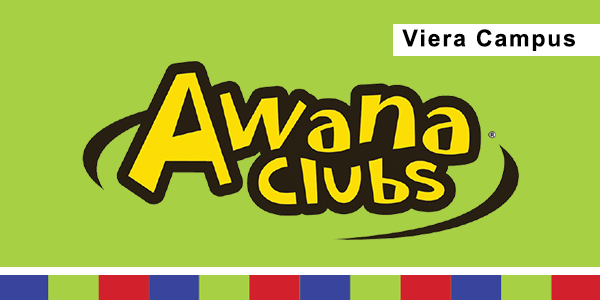 Viera Campus
AWANA – Approved Workmen Are Not Ashamed
Wednesdays 6:30pm September 4, 2019 - May 27, 2020
Viera Campus


AWANA is an engaging curriculum where kids are excited to dive into scripture each week while eagerly listening to Bible lessons, memorizing verses, and worshiping God together. As they play
during game time, build relationships in groups, and receive encouragement through awards, God's Word will be planted deeper and deeper into the soil of their young hearts.


Important Information
• Online registration at calvaryccm.com opens August 1 for Viera

• Viera ages: Cubbies, Pre-K through 4th grade

Registration Fees

• $35 for new participants (includes vest and materials)


• $27 for returning students (materials only)
For more information about CCM Viera's AWANA Program please contact:
Mary Farrier at mfarrier@calvaryccm.com (Viera)
Register
**If student is entering Kindergarten, they must register as a new student.
If you have questions, please email Mary.